Here at Oldskoolretro, we are passionate about what we do. From way back in the mid 90's we have been truly dedicated to true vintage oldskool, retro and northern soul. 
Selling the very best in truly oldskool trends. 
Menswear, Womenswear, footwear and accessories are our main categories. We also have an add on section full of sale items. 
We love oldskool brands that rocked the 70's 80's and 90's Fila, Adidas originals, Nike, Puma, Benetton, LeCoq Sportif, Gola, Dunlop and Diadora to name a few! Selling tracksuits, sweatshirts, polo and crew neck tshirts. All handpicked for individuality and style. 
Our footwear range is full of one drop colourways, limited editions and rare finds. We stock mens and womens sneakers, shoes, boots, hightops and summer pumps.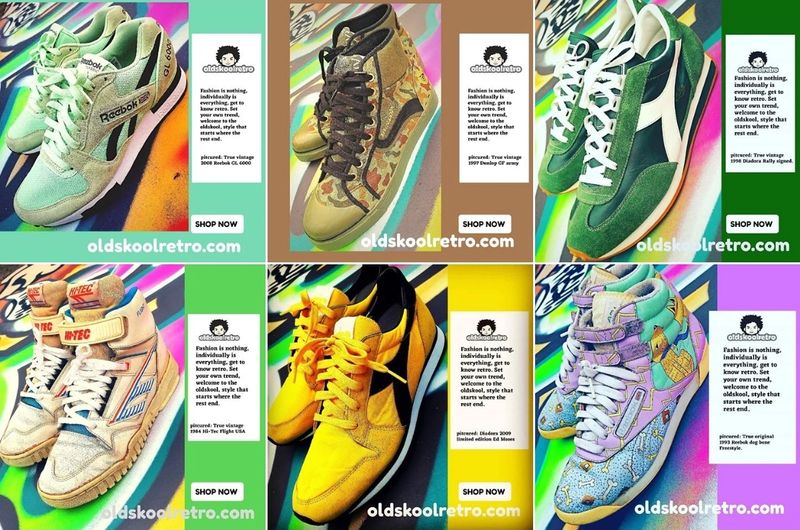 Our company was founded by my father in the mid 80's. My father having many stalls in Camden Market London became well know for his vintage dedication. His individual style was a great success. My father worked endlessly, true vintage was in his blood. He gained many dedicated followers and also gained a trustworthy reputation amongst wholesalers and traders. 
He went from strength to strength, banging out one drop styles, true vintage gems and rare colourways. My father was a very diverse man, his only religion was that everyone be treated equal, always sending peace to all. My father sold adidas trainers to 80's casual lovers, trilbys to gangsters, Fred Perry to Mods, Doc Martens to skinheads, rasta beanies and flares to lovers of northern soul. All classic true vintage that was in high demand. 
In the mid 90's he opened up small warehouses calling them "Jams". This is where the fun really started. "Jams" were small units where his dedicated customers could mooch all day finding individual pieces. Then they could jam in the back of the warehouse. All colours and creeds came together, dancing, drinking and chilling. It was a very peaceful place to be.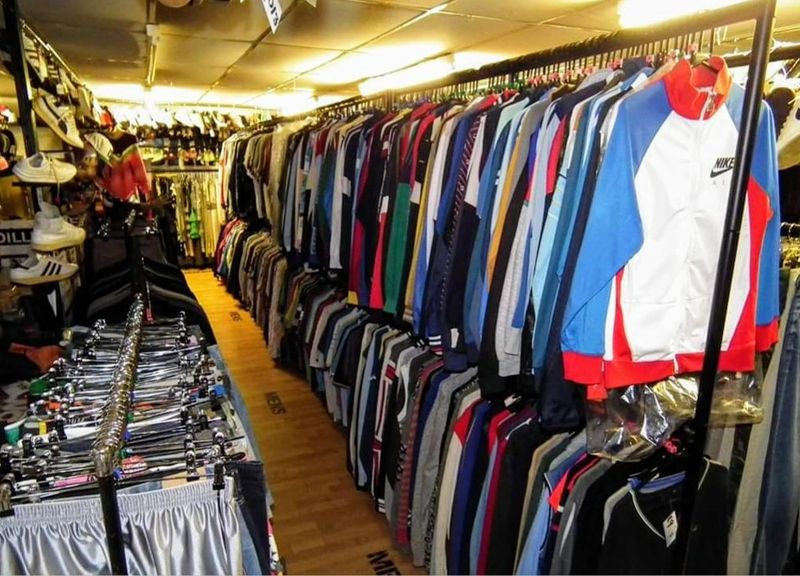 As the years went by over time myself, my sister and my two nephews all became heavily involved in the business. We began to tweak it and in 1997 opened up The Jamhouse. Again this was a great success. A large warehouse in Bournville Bham. 
The name was again changed in 2006 to Oldskoolretro to keep up with demand. 
Oldskoolretro is a finished product of many years knowledge, dedication and commitment. It has strong family wholesale and trade ties, and many dedicated customers. We value our customers so much. We really hope you can join in the fun and give oldskoolretro a try!
We are absolutely dedicated to anyone that chooses to shop with us. 
Remember fashion is nothing, individually is everything. If you shop with us we promise to give you a great experience, great choice and individual style.
CONTACT US
Oldskoolretro
units 45-60
wolverhampton
wv10 8bn
Oldskoolretrosuperstore@gmail.com 

Messages Text line/WhatsApp 
07722220071
Renting/hiring
Oldskoolrentals@gmail.com