Welcome to the Oldskoolretro shopping experience. We are one of the very few online retailers that really gets to the core of the truly Oldskool vintage trends. We have warehouses in Bham and Wolverhampton with dedicated staff that strive to ensure only high quality retro styled vintage comes through our doors . We are passionate about providing vintage and retro pieces that shout individuality. Our main goal has always been to ensure the products we sell have good "staying power", staying cool forever, meaning if you look after your products, overtime as your product gets older you should have no problem in the future selling it and making a small profit, remember old is gold!
We only sell the oldskool brands that rocked the oldskool fashion. Fila, Diadora, Adidas, Puma, Sergio to name a few. There is nothing that can beat the sportswear from the early days. The quality was second to none, the retro and sometimes very plain styles never go out of fashion.

Our Formal wear.
We also sell the very best retro and vintage pieces selected by staff with plenty of catwalk fashion experience, including mens womens, jeans, skirts, shirts jumpers, dresses and coats, all of which are checked for high quality. Everything we sell must pass our "staying power challenge" we want you to keep and wear your treasured retro piece forever!!
Our staff team
We have a fantastic team with many years of oldskool fashion and culture knowledge. The team has since worked together for over 13 years and is made up of staff from all walks of life, ensuring a good mixture of ideas, different styles and good knowledge of different eras. We all love what we do and are so into fashion and we hope that all our insight combined can give our customers exactly what they want. Although each staff member is different we all have one goal and that is to sell High quality retro styles that turn heads forever!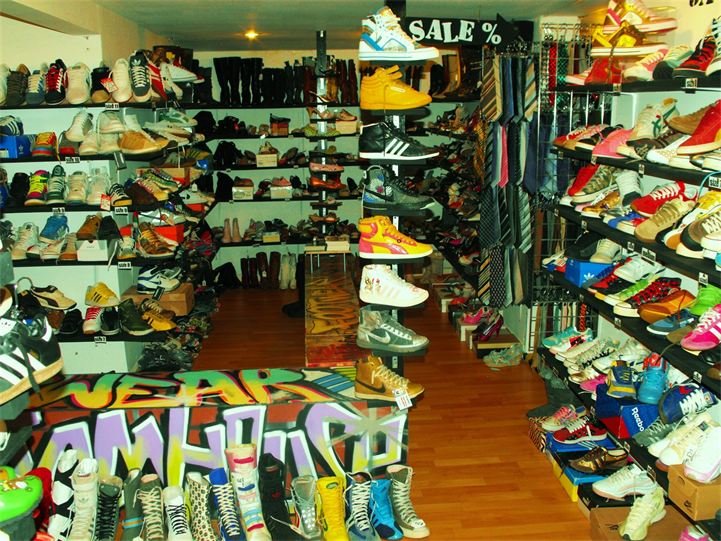 our warehouses only stock the very best of true vintage, oldskool trends and retro fashions