SIZE 6 true vintage womens leather biker boots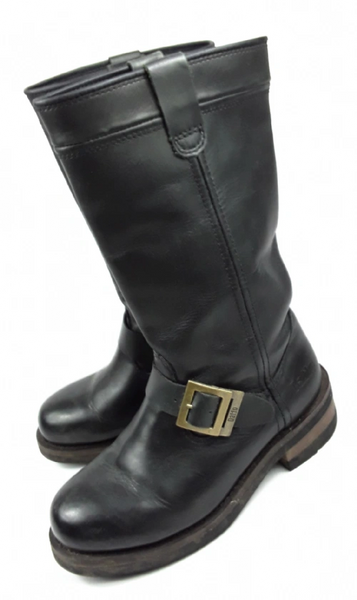 SIZE 6 true vintage womens leather biker boots
Fantastic quality soft leather boots, size 6, in good vintage condition,
Daffo footwear has been know for it's long lasting quality. Normally specialising in work boots. However these boots are a very rare biker boot with plenty of style.
These quality boots will look fab with short skirts and shorts, also skinny leggings will work well. Fantastic if your looking to set your own stylish trend.