1990's true vintage rucksack benetton backpack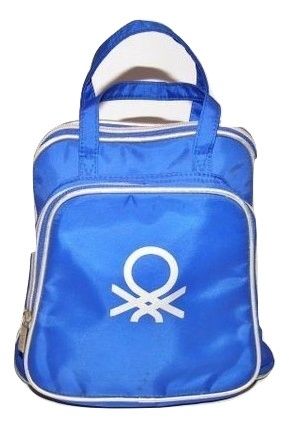 1990's true vintage rucksack benetton backpack
Very rare benetton rucksack in great vintage condition, has zip closures and adjustable back straps, can be held as a handbag or rucksack.
While only a small backpack it is still a good size to fit all the basics and more, this could fit a pair of pumps and maybe a small tshirt. If its just for makeup, purse, phone etc, handbag stuff then its ideal.  Please see the size below ro ensure its the size for you.
This would have been issued around 2000-2004.
Back in the day benetton used its logo in a very loud and proud way, it produced some of the best 80's casuals, and this little rucksack is one of the last designs to host the large printed logo. A must have for an individual look, as this bag is very rare.
Size 11inch long, 11inch tall.