womens true vintage green cord miltary jacket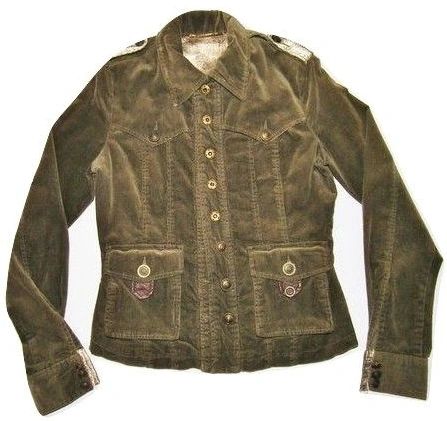 womens true vintage green cord miltary jacket
A fantastic quality jacket, with engraved buttons, and a silky pattern inner, very well stitched, and full of eye catching detail.
A soft green cord, this seems to be an extra small, so a 6-8, however please see exact size below to ensure its a fit for you, measured flat as in the first picture.
Chest 17inch, length 23inch, arms 27.5inch.