womens mega rare adidas wool jumper size S-M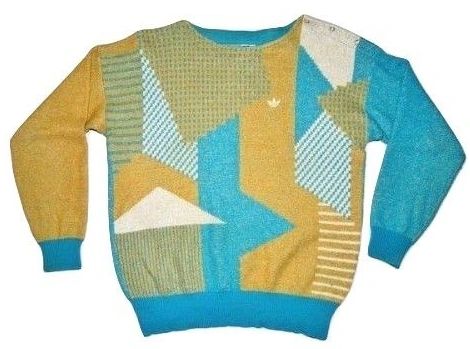 womens mega rare adidas wool jumper size S-M
A very rare and unusual wool jumper by adidas, this sweater is retro to death, the oldskool team have never come across a wool jumper of this sort before, with a 3 button clasp style on the right shoulder and a very discreet logo to the right chest, lable indicates late 80's early 90's.
It is a bit of a wonder as adidas never make a few of anything, even their limited editions normally come in the 1000's. So why we've never seen one of these is a mystery, the wool is in really good condition for over 30 years old. Made in austria, theres a few lights pulls in the jumper but they are not a big concern and too small to take a visible shot of.
Size would suit a small to medium womans, anything from an 8 to maybe a 14. Lable inside states a 42?, However please see size below to ensure the fit is a good one.
Chest 21inches pit to pit, length is 23inches, arms26inches.