womens true vintage gold retro tea dress size 8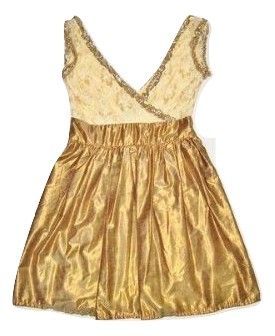 womens true vintage gold retro tea dress size 8
A beautiful dress with gold detail in the top and bottom, lace bust with a good sized zip to the side. Real great quality and condition. Would suit sizes up to maybe an 8. However please study exact size below to ensure a good fit.
Sorry there is no size in the label. Has a zip to the left.

Waist 13inches, arm opening 6.5inches, the bust is adjustable and really depends on how top heavy you may be, this we feel would suit a lady who has a smaller frame up top, due to the arm and vest span, however the bust is of a stretch material.