vintage army jacket with bob marley print size M-L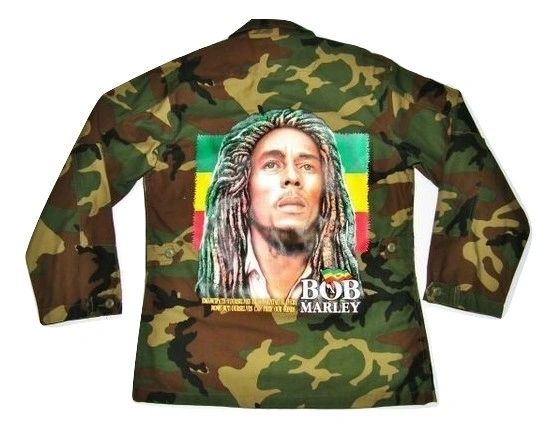 vintage army jacket with bob marley print size M-L
A very rare army jacket with bob marley print and a really cool phrase from one of his songs to the back, small jamaican stitched badge to the front, sold by hip hop which was an oldskool brand that made there own stuff.
Simlar to the birmingham brand hatman, sold in the west midlands oasis markets, cult clothing and a few other independent stores during the late 90's. Great vintage quality, would last a lifetime, size would suit a medium to large, please see exact size below.
Chest 22inches, length 31inches, arms 30inches.