vintage adidas originals womens tracksuit top size 14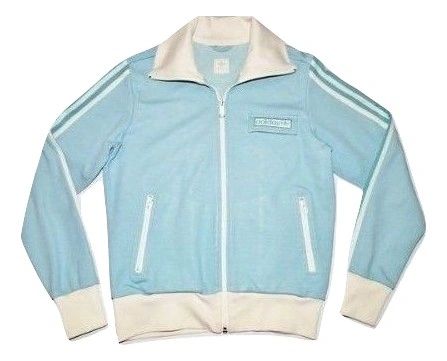 vintage adidas originals womens tracksuit top size 14
Great true vintage from adidas, label states a size 14, so this would suit anything from a loose fit 10 to a close 14. A pretty light blue, with one pocket to the left side that opens and closes with velcro.
Two side pockets and zips to the chin.  please see sizes below, to ensure the size suits you.
Chest 19inches, length 23inches, arms 26inches.