UK 4 true vintage sneakers Ascot womens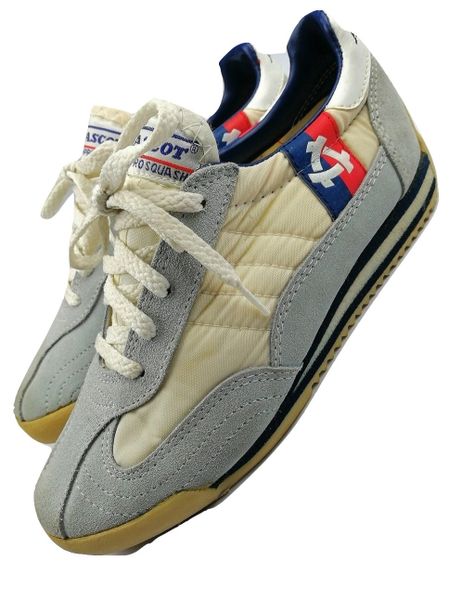 UK 4 true vintage sneakers Ascot womens
If you are old enough you will remember the Ascot range of sneakers.
Back in the day, the late 70's and early 80's young trend setters would not be seen dead in the under rated sports brand. But Ascot was so uncool in the 70's it has made them super cool today.
Keep in mind
Regards only vintage Ascot will rock it, it has to be 20-30 years old.
If you want to wear any Ascot from 2000 onwards then you should probably stay indoors! A very rare chance to own a pair of original ascot 70's trainers. you will not see these often as ascot only issued a certain amount way back in the late 70's early 80's and then the trainers were never seen again.
These are beautifully retro and true vintage that will rock the fashion stage forever, a size uk 4, they are in perfect condition for their long 30+ year rein, with bouncy soles and original strong laces, perfect with denim shorts or dungerees.
PMany will turn their heads and wonder what you have on your feet, but remember you cant slate what you dont know!