1993 true vintage travel fox leather hightops size UK 6.5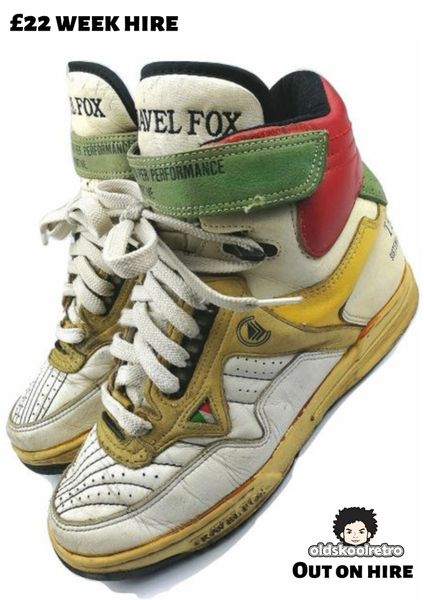 1993 true vintage travel fox leather hightops size UK 6.5
A very rare chance to own a pair of true vintage travel fox hightops. Travelfox hit the shoe shops in the early 90,s.
Every fashion trend setter had a pair, Travel fox was right up there with Troop and British Knights.
Unfortunately as quick as they came in fashion they went out. Nobody really bothered with the trio of brands for years until now!
All three brands are proving to now be sort after vintage but you will only rock the look if its real old proper vintage, at least 15 years old!.
These are rare, tuff and will last forever nice soft leather. size 6.5, issued in 1993