true vintage trainers reebok classic sneakers size uk 6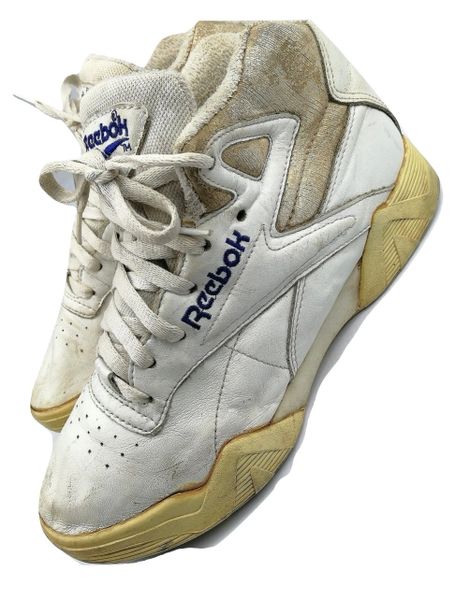 true vintage trainers reebok classic sneakers size uk 6
A very rare chance to own a pair of the original reebok classic hightops, in perfect true vintage condition.
These are what vintage sneakers are all about, the yellowing of the soles, the darkening of the glue, the cracking of the leather all make this shoe the super model of oldskool style.
A size uk 6, these are originals that were issued in the mid 80's. The sneakers were issued before the famous reebok freestyle hightop, and unfortunatley quickly became overshadowed by them.
These are total deadstock as this model has never been re-issued. If your feeling really brave wear them with leg warmers and super skinny denim shorts!