true vintage puma jetter issued 1982. size uk 4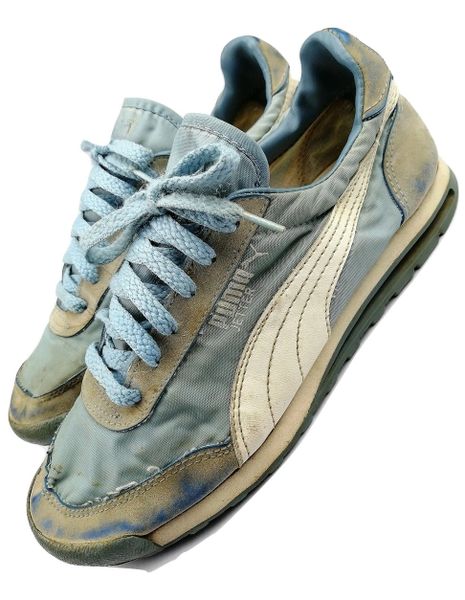 true vintage puma jetter issued 1982. size uk 4
Real golden oldies from the early 80's. Puma jetter has been reissued many times, however these are the very first issues!
In good vintage condition with plenty of life left. The sneakers are a beautiful example of oldskool sportwear.
Size inside the shoe states 4.5, if we keep in mind that sizes were smaller in the 80,s its safe to say these are an average size uk 4.
With a pair of white folded frill ankle socks and denim shorts, these little pumps will have heads turning all over the place! Very hard to find and will stay retro forever.