true vintage original hi-tec silver shadow mark 1 size uk 7 1986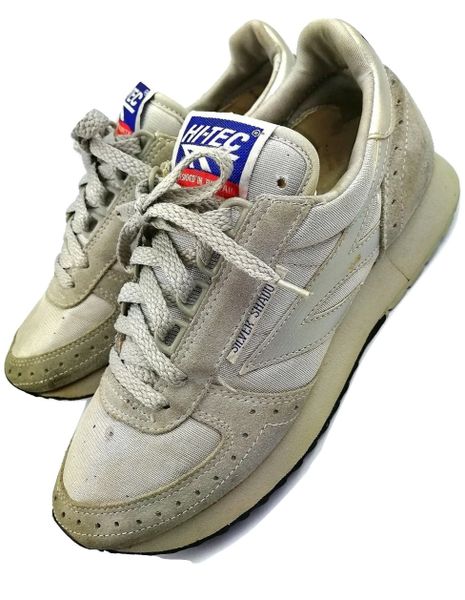 true vintage original hi-tec silver shadow mark 1 size uk 7 1986
Hire or purchase options
Let's not confuse ourselves here. You are looking at the very first issues of the silver shadow. The very first 1986 issue of the silver shadow! Hi-Tec has since issued a further 4 from the shadow range. Mark 2 were mainly used for army cadets and police training.
Mark 3 are still sold on the Internet around £22-30.
Mark 4 came with different colours.
Mark 5 are Hi-tecs most expensive trainers to date at around £75.
However none of the above even come close to the very first issue. With original blue logos to tounge and bouncy as hell! 
In perfect vintage condition. Size 7. These are slightly smaller.