True vintage Mcarthur womens trainers size UK 5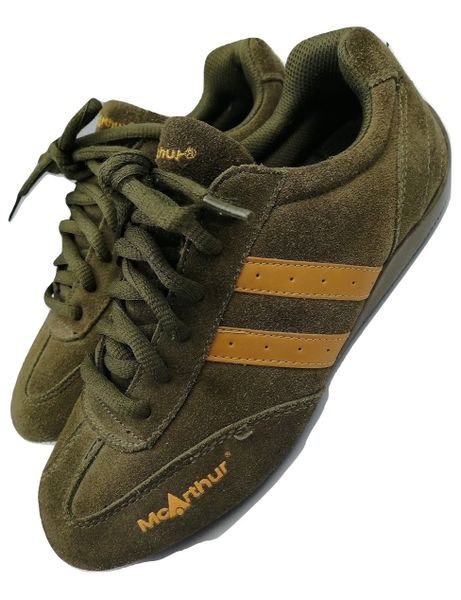 True vintage Mcarthur womens trainers size UK 5
Not at lot is known about McAuthur.
However we have seen a few come into the warehouse, always seem to be very high quality trainers, not over rated and very rare.
So weve added them to our sell list as they are a really cool retro style. These will definitely get heads turning as people are always interested in what they dont know!!
great vintage pair of trainers from around 2000, soft green suede size 5