True vintage Hi-tec Transam mens trainers issue 1989 size UK 7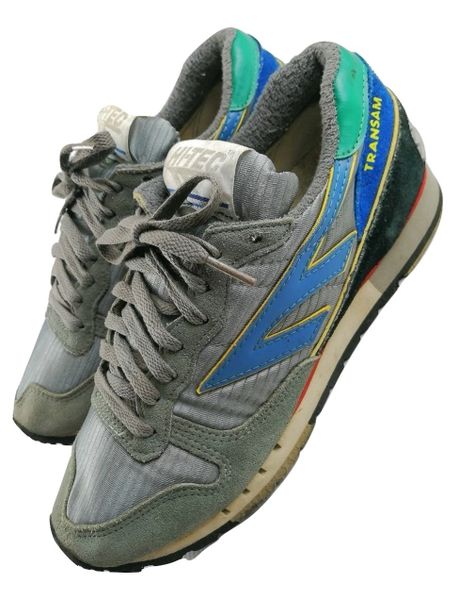 True vintage Hi-tec Transam mens trainers issue 1989 size UK 7
Hire or buy options
In our opinion Hi-tec is one of the most under rated vintage brands of all time. in the late 70s hi-tec started to make trainers, trainers that were so reliable ended up being the most worn trainers in training centres for the army, correction centres, the fire service and the list goes on.
The older Hi-tec vintage (anything before the year 2000) is going to be real quality and made to last. These transam trainers are very rare and sort after. They still have a bouncy sole, soft laces and comfortable insoles after nearly 30 years!!! and perfectly wearable.
A must have for anyone looking to buy and wear an investment!! Hi-tec still make sportswear today but nothing like the quality they brought out in the very early days.