UK 5 True vintage sneakers Hi-tec mustang 1970's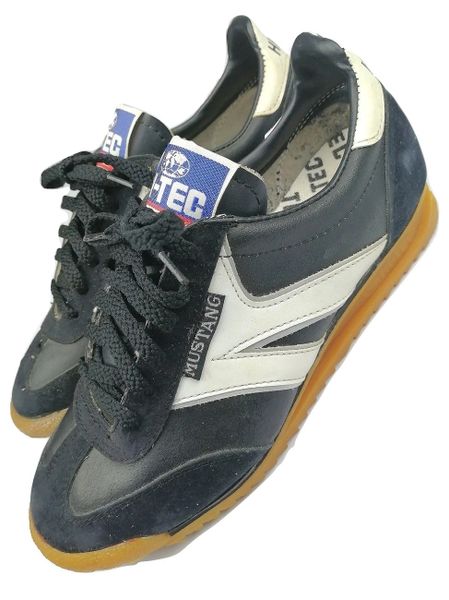 UK 5 True vintage sneakers Hi-tec mustang 1970's
Original true vintage trainers issued in 1979 soft leather size uk 5. Hi-tec made the very best quality trainers in the late 70's and early 80's These are very sturdy and have never been worn.

These trainers have gone from being really uncool in the 70,s to being seriously super cool 40 years later!, stored away for over 30 years and now ready to rock a serious retro look.
You will probably never see another pair quite like them again and if you do it will be a very strange and spooky coincidence! These are total deadstock and will never be reproduced as company's simply could not make this quality today.