True vintage duffle holdall bag 1983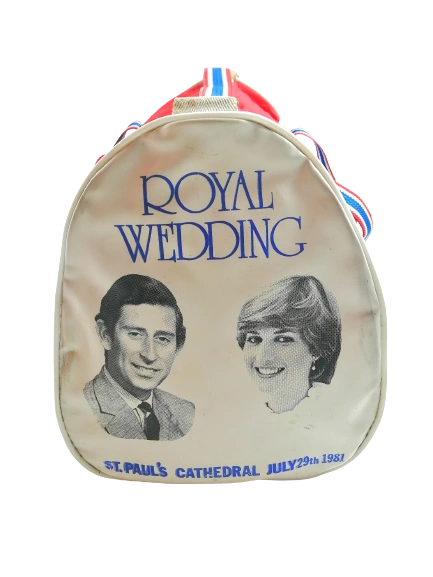 True vintage duffle holdall bag 1983
An original Prince Charles and lady Di barrel bag from the year they were wed.
These are highly sort after, anything originally printed in 1983 with the royal wedding is hot stuff!
all of these style bags from the wedding era will be closely hoarded by Royal family fanatics. 
In perfect condition. Ideal to add to any collection. 
Size 15inches long
10inches high.