SIZE 9 true vintage adidas wesc 2002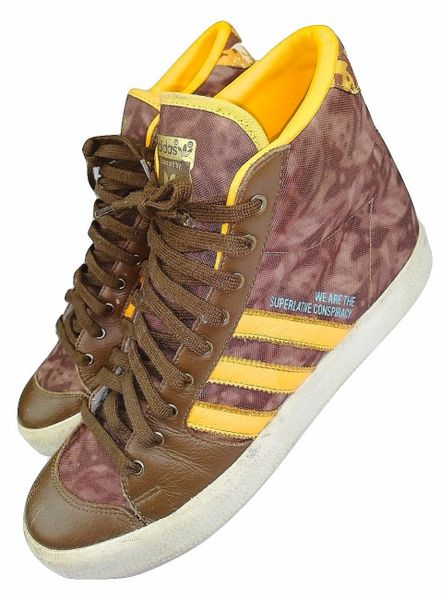 SIZE 9 true vintage adidas wesc 2002
Very limited edition adidas wesc collaboration, only a few of these spectacular originals were released in 2004, in great vintage condition and over 16 years old!. size uk 9.
These are a great colorway and style with the wesc conspiracy logo inside the heel and wording to the side of the trainers.  These sneakers were released back in the days before people found out the conspiracy was actually true!
These sturdy boots will keep your feet in good shape as you climb down the rabbit whole of truth..... but be prepared as its quite deep! A fantastic pair of hightops.