SIZE 10 true vintage sneakers hightops adidas pro model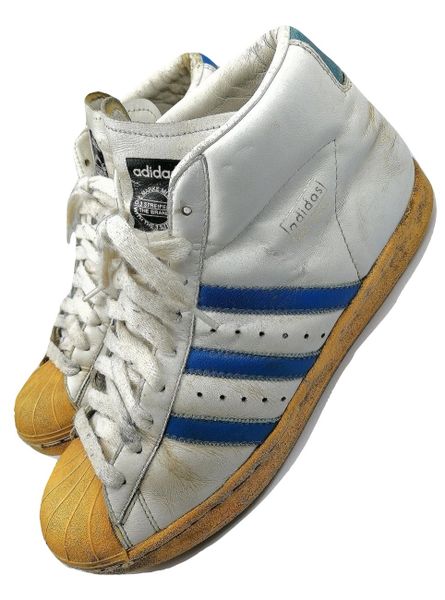 SIZE 10 true vintage sneakers hightops adidas pro model
If your looking for famous trainers that absolutely rocked the music fashion industry then look no further than the adidas superstars.
As soon as Run DMC put these bad boys on their feet the world went crazy for superstars, which was prior to the trio producing the track "my adidas" in 1986. Ever since then superstars have never left store shelves.
Every graffiti artist, break-dancer and MC will have a pair, but if you want to be taken seriously a brand new pair will look amature and wont rock it. If you want to look like you know, and want people to know you know then a well worn vintage pair of pro model superstar must be worn. size uk10  issued 2005.
These high tops are in decent vintage condition for there 12 year rein, with no major faults,