true 80's oldskool vintage puma jacket size S-M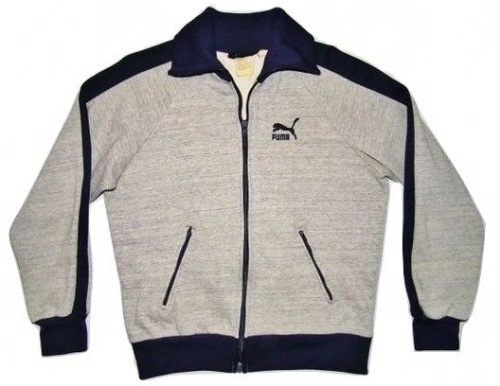 true 80's oldskool vintage puma jacket size S-M
Original puma vintage from the very early 80's, a super cool retro style and in great condition, a grey marl wool type jacket, with zip pockets and dark blue trim. The size label states a size 18 but this was over 30 years ago and we were all alot slimmer then!. We would say the size would suit a small male or maybe a small to medium female, however please see the exact size below.
Measured laid flat as in the pitcure.
Chest pit to pit 21inches, length 25inches, arms 27inches.