original vintage obey tshirt army brown size M-L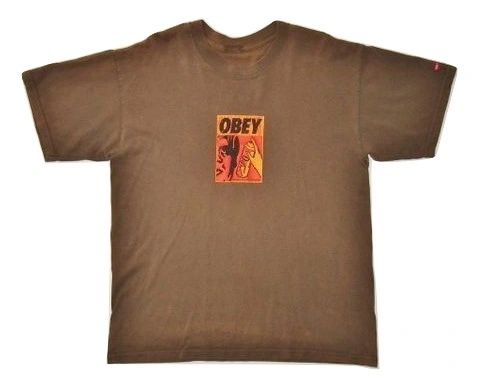 original vintage obey tshirt army brown size M-L
original tshirt from back in the day, Obey has been around for a very long time but only really became popular in 2010 onwards, when it burst onto the uk scene.
Obey since has calmed down, but some of the originals still look great to wear.This has a faded original screen print in the centre. Please see measurements below
measures laid flat; chest 21inch, length 27inch, sleeve 15inch.