UK XL sergio Tacchini true vintage sweatshirt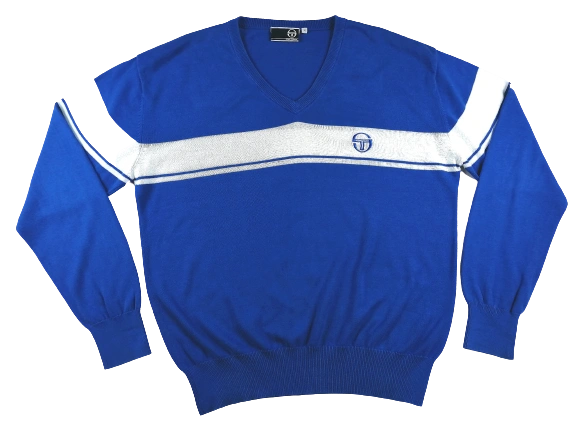 UK XL sergio Tacchini true vintage sweatshirt
SIZE XL
A very rare truly vintage v neck SWEATSHIRT. A beautiful example of the original colours of Sergio. 
Worn in the business and the firm. A highly sort after style of sweatshirt that is very hard to come by. 
Most of this issue of the Sergio range will be hoarded by 80's casual collectors. 
Size 24INCH CHEST
27INCH LENGTH
33INCH ARMS.