2004 true vintage nike vandal flame uk 6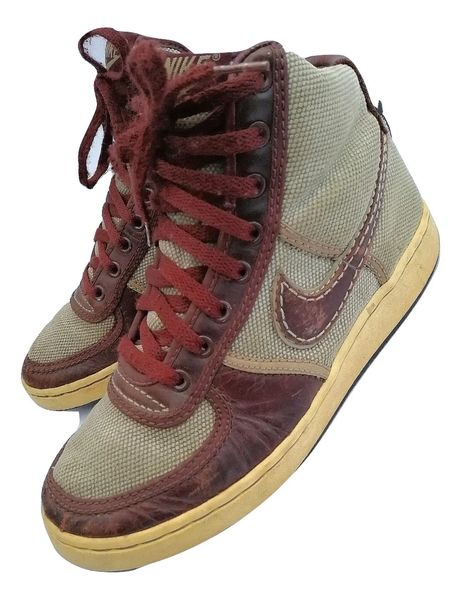 2004 true vintage nike vandal flame uk 6
Vandal boots were a must on the 80's breakdance scene. With the Vandal silver moon boots being the biggest sellers.
They have been reissued again and again so original vintage is very hard to come by.
These Nike flame are the only issue in this colour, so perfect for an individual look. In perfect vintage condition, size 6. Original swoosh flame, limited amount issued in 2004.