mens true vintage clarks plimsolls originals 1981 size uk 9.5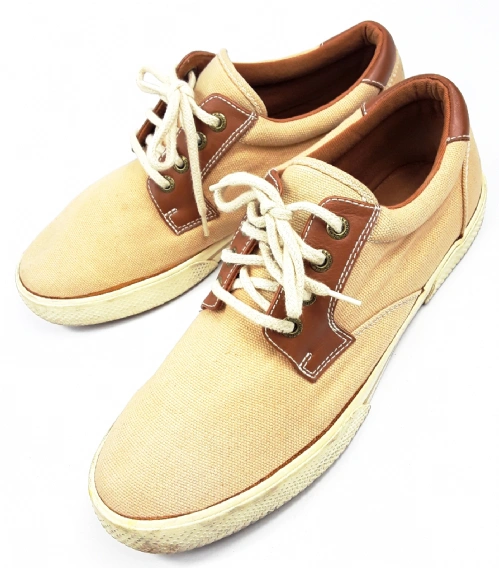 mens true vintage clarks plimsolls originals 1981 size uk 9.5
original Clarks shoes from way back in the early 80's, a thick canvas with leather trimm and real quality, size uk 9.5.
Please note size states 10 in shoe but these seem a little smaller so a 9.5 has been listed.
These are around 36 years old! and doing very well with plenty of life left. These will never be mistaken for anything other than true vintage.