mens classic retro DTA tshirt green size L-XL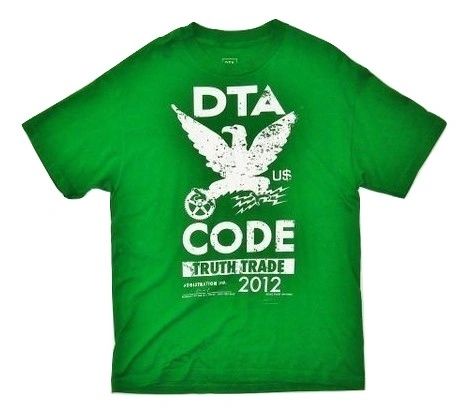 mens classic retro DTA tshirt green size L-XL
The original DTA tshirt, came out back in the day when no-one knew who they were not supposed to be trusting? the popularity of street wear has calmed down a little since the mad craze started around 2010, when it burst onto the UK scene along with others like diamond company, R status, obey and mnwka.
But as we see people still don't trust anyone and it seems some may have more questions than they did before? So it seems the DTA statement may live on for a very long time! This classic tshirt is in great condition and a very bright green to make ones voice even lounder!
Please see our measurements to ensure its the right fit for you.
measures laid flat; chest 21inch, length 30inch, sleeve 16inch, so a uk M-L