classic 90's vintage adidas colorado hoodie size medium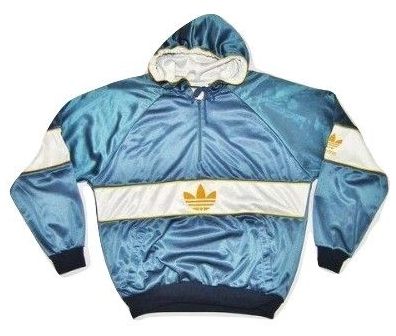 classic 90's vintage adidas colorado hoodie size medium
A very rare opportunity to wear an original authenticate 1992 Adidas Colorado hoodie.
These hoodies hit the streets like a bomb, every breakdancer on the planet owned one. This is an original and will never be mistaken for anything other than the real deal.
An extremely rare colour way, a fantastic 90's vibe with a silky originality.
Hire it for a few weeks and create a stir! 
In great condition, size is a medium.
chest 23inch, length 24inch, arms 29inch