L-XL true vintage fila velour polo shirt green 1990's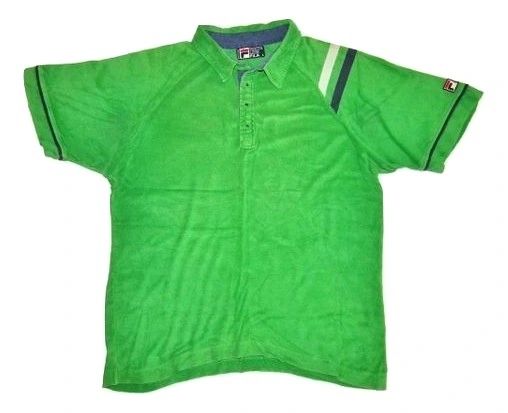 L-XL true vintage fila velour polo shirt green 1990's
A beautiful example of the quality fila produced back in the day,
These fantastic polo shirts would have been around towards the late 90's, with the design changing towards 2000, this edition is the first batch and is very rare,
Perfect vintage condition, size label states large, however is slightly larger, please see exact size to ensure a good fit. Ideal if your looking to impress on a casuals night out.
Chest 22inch, length 26inch.