UK M true vintage jumper hoodie breakdance 80's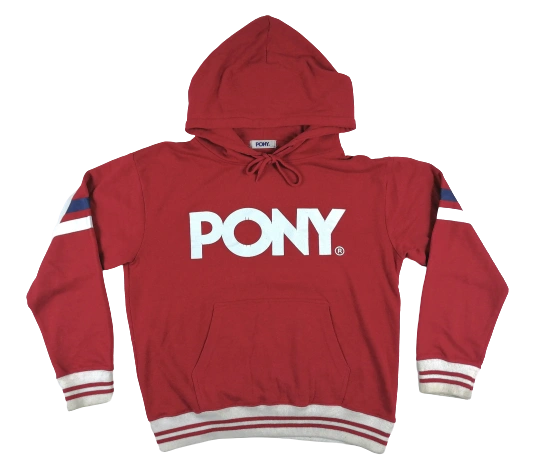 UK M true vintage jumper hoodie breakdance 80's
A truly exciting find, very rare Pony hoodie.
Pony sportswear was very popular on the breakdancing scene. 
When the breakdancing scene started to die out in the UK, so did Pony.
Today Pony sells reissues, selling both clothing and footwear. However nothing will come close to the originality of the 80's. 
Chest laid flat pit to pit 20inch
Length collar to cuff 21inch
Arm collar to hem 26inch
Size states a large however would suit a womens large and mens small to medium.