SIZE 11 true vintage Diadora Rally signed sneakers 2002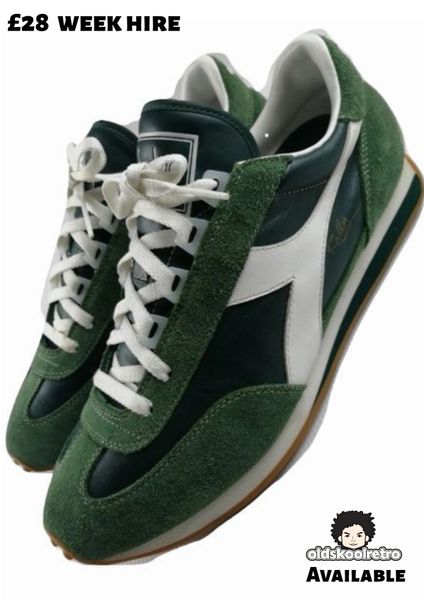 SIZE 11 true vintage Diadora Rally signed sneakers 2002
AVALIBLE FOR HIRE OR PURCHASE. 
A beautifully designed pair of the classic Diadora Rally. Being total dead stock these are a must if you want to impress. With the famous signature gold rally sign to the side. These are seriously rare with most pairs being horded by Diadora geeks. 

Bouncy and very retro. These have never been worn. And have been stored by a diadora collector for over 17 years.  UK size 11.