SIZE 9 true vintage Hi-tec Flight USA 1980's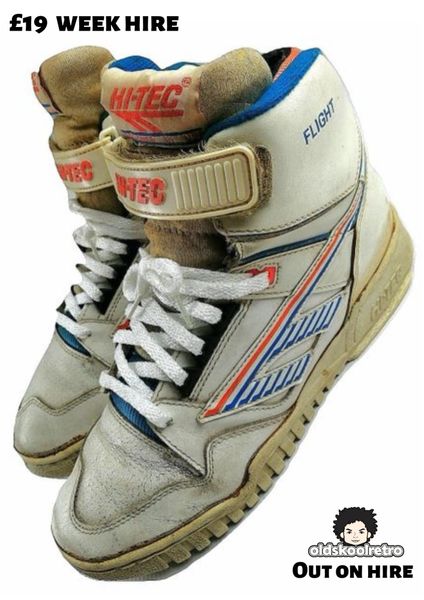 SIZE 9 true vintage Hi-tec Flight USA 1980's
AVALIBLE FOR HIRE
Classic style Hi-tec hightops. These bad boys were worn on the breakdance scene for a few years during the 80's. Mostly worn in the USA and also Canada. They are the first issues of the Flight range. 
The blue stripes within the logo indicates early releases so these are a must if your a retro geek. Ideal to wear on a special performance occasion.

Very well preserved and will last a lifetime. Size 9. Every breakdancer, graffitti artist and bmx lover had these on their feet back in the day, they were sold in the 1000's. However to find an original USA made pair is extremely rare.