1983 true vintage holdall sports holdall blue limited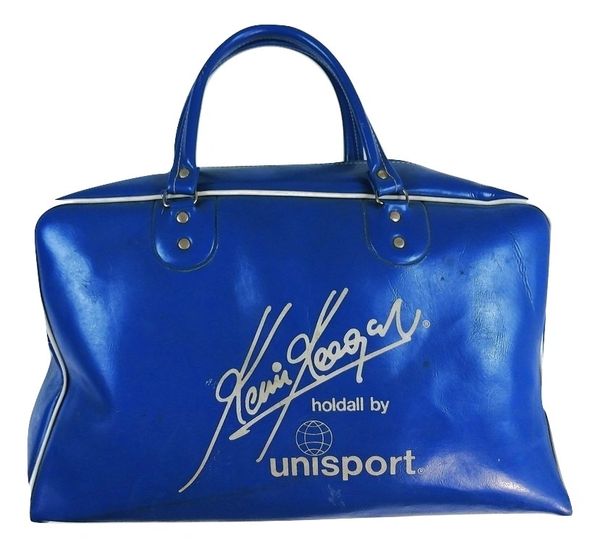 1983 true vintage holdall sports holdall blue limited
Kevin Kegan began his playing career at scunthorpe in 1968, before moving to Liverpool in 1971. At Liverpool, Keegan won three first division titles, any many Cups. He also gained his first England cap in 1972,
This holdall is a very rare piece of his history. Kevin Kegan is one of the most recognised faces in football history. 
Where ever you take this bag it will be recognised as a fantastic piece of football memorabilia. 
Size is average holdall size simlar to the Roger black shapes. 
In good condition for its age with many years left.