1980's oldskool vintage slazenger tracksuit top size S-M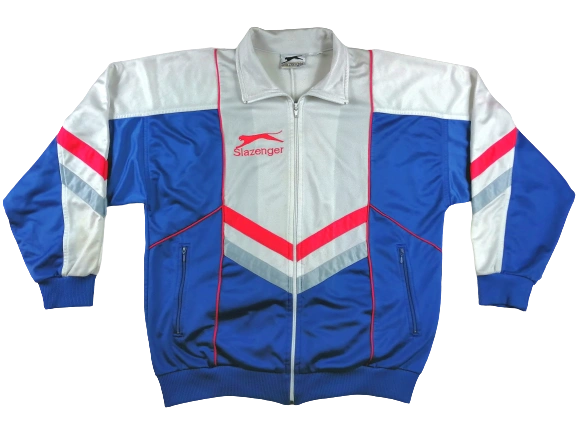 1980's oldskool vintage slazenger tracksuit top size S-M
SIZE STATES MEDIUM.
Very rare slazenger tracksuit top in great condition, there are very few true vintage slazenger pieces about these days so its good to get hold of an original,
The Size would suit a medium to large, however states a medium. Please see exact size below.
Chest laid flat 24inches, length 26inches, arms 32inches. A large medium.