Size 8 true vintage Northern soul shoes Pierre cardin 1980's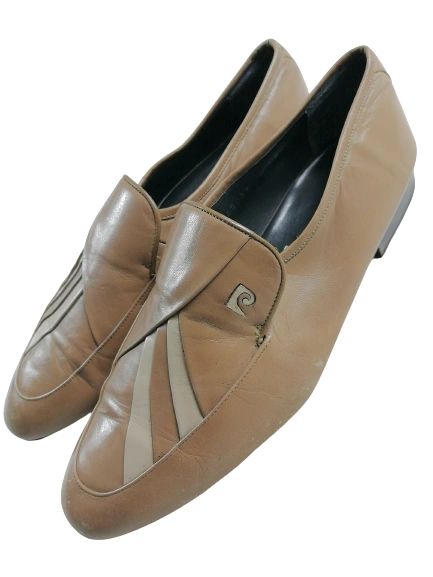 Size 8 true vintage Northern soul shoes Pierre cardin 1980's
Original Pierre Cardin is becoming an extremely rare find.
A handsome pair of leather slip ones. That will remain in great condition until someone falls in love with them.
A beautiful find. Worn with slightly flared farahs, and a tightly fitted tank top with daggered collars. 
Don't do this style of you can't manage it. 
Original Pierre cardin shoes leather size 8.