Size 7 Original hi tec sneakers truly vintage editions 1981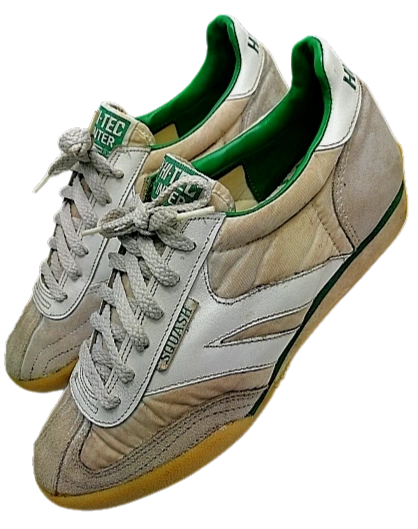 Size 7 Original hi tec sneakers truly vintage editions 1981
These sneakers are the very first issues of the hi tec squash.
Hi tec took over Inter Sports in the late 70's. However still used their brand and logo on the first editions of the Hi tec squash range. 
As you can see the original Inter sports logo to the sides of the trainers. 
A beautiful style, ensuring a pure oldskool vibe. These sneakers are over 40 years old and are top quality, in superb condition. A beautiful find. 
UK size 7