1977 True vintage holdall original Admiral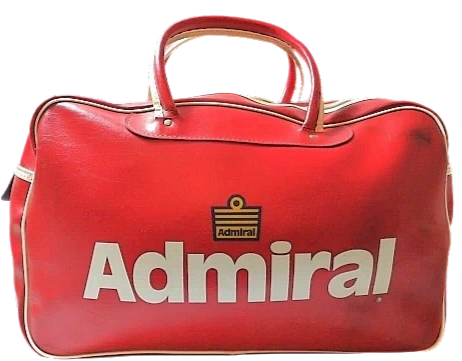 1977 True vintage holdall original Admiral
A beautiful example of original football memorabilia. 
In the early 60's Admiral started to come heavily onto the football scenes. However didn't really hit it of with the 80's casuals.
Admiral is still a great quality brand, the 70's gear will always be in very good sturdy condition.
This bag is in great vintage condition. Will be great for setting a truly vintage look. 
Size 17x12inches