1970's truly oldskool puma hoodie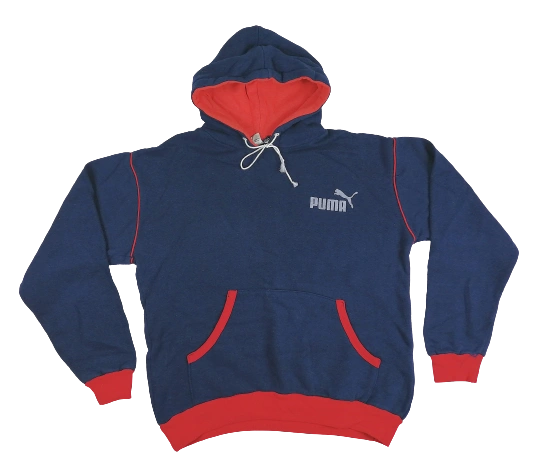 1970's truly oldskool puma hoodie
UK SIZE LARGE.
A classic hoodie from the late 70's. This beauty is over 40 years old and in perfect condition.
Used on the breakdance scenes of the 70's and 80's, this hoodie would have been on every breakdancers sholders. 
Total deadstock and highly sort after. This will never be mistaken for anything other than true deadstock vintage. 
Pit to pit 22inches laid flat
Length 23inches collar to hem
Arms 28inches collar to hem.