UK S original true vintage Dunlop tracktop first issues 1967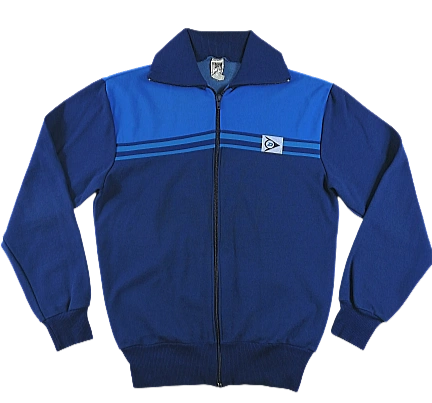 UK S original true vintage Dunlop tracktop first issues 1967
Dunlop track jacket 
This fantastic find is the very first issue of the dunlop sweat top designed for jogging and sweat running. As you can see is has been issued without a dunlop lable as the dunlop trademark still had its patent pending.
A truly fantastic piece of history, and one of the earliest dunlop pieces we have ever come across. 
It is very hard to believe that this piece is over 50 years old without a mark on it, the zip still works and the hem and seams are still perfect. Here we can say they just don't make them like they used to. 
Size would suit a ladies 10. Or a mens xsmall. 
Please ensure to measure correctly as below
19 chest pit to pit. 
24 length from collar to hem 
29 arms from collar to cuff